What's New, Worth Checking Out & Sales!
New
Everyone will want to add this decorative tiki totem to their garden or game day decor Inspired by the original Hawaiian style tiki totems, this poly stone hand painted sports themed totem shows your team spirit in every element. From the mascot top to the player base and everything in between, were sure to have your friends and neighbors begging to know just where you got this unique product Approximately 16″ tall.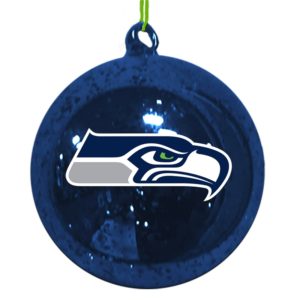 Seattle Seahawks Glass Mercury Ornaments

Traditional glass globe-shape in a beautiful mercury glass finish makes this ornament a great gift item or decorative piece for any holiday theme. This 3-inch ornamental ball features the team-colored mirrored finish with the Seahawks official licensed team logo.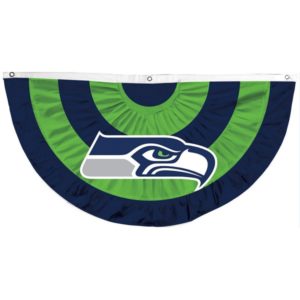 Seattle Seahawks Bunting Banner

Our Seattle Seahawks Bunting Banner is a great way to show the neighbors your NFL team spirit! Our team bunting measures 27 (H) x 57 (W) inches, is made of UV resistant nylon, and has three metal grommets along the top canvas header for easy attachment. The Seattle Seahawks colored panels are ruffled and logos are embroidered into this Bunting Banner for Seattle Seahawks which results in a durable and quality banner.
Worth Checking Out
With fall here you know there will be wind and storms. Listen to some beautiful wind chime music during those windy days. Very peaceful and relaxing.
Fun, colorful metal birds! Perfect fall colors to decorate your home and yard.
This is a fun beautiful metal colored fountain. The frog spits out the water and as you can see in the image spills out onto a lily. You can create your own feature with this guy. Put him next to your pond or create your own smaller feature for your home, front door or deck.
Have fun with the kids or grand kids with this lovely colored turkey! It's metal and can be kept outside. Perfect for the fall and Thanksgiving holiday.
Now is the time to get your birdhouses if you haven't already! We've got select bird houses are on sale from 15-50% off.
Along with the birdhouses you'll want to feed your birds so don't forget to pick up a feeder! Select feeders are on sale at 15%-30% off.
Don't forget about the hummingbirds! They need food during the fall and winter. Right now all hummingbird feeders and nectar is on sale for 15% off.
Sales
It's that time again to score your Fall Decor. Squirrels, Pumpkins, Jack-o-lanterns, skulls and more! We currently have all decor for sale at 50% off.
Fish are on sale at buy 2 get 1 free on fish $25+ until temps hit 55F. If you've been wanting to get fish don't wait any longer!
F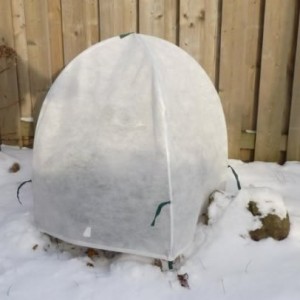 rost Covers
Protect your tender perennials and other vulnerable plants with these sturdy framed frost covers. These covers allow sunlight, air and moisture to circulate around the plant which equals a longer growing season. They store flat and spring open fast for an easy set up. Don't worry about the wind because they each come with four stakes for securing it to the ground. They also double as protectant from animals. With four sizes you'll surely find one that fits the plant your fostering. They start at just $11.50.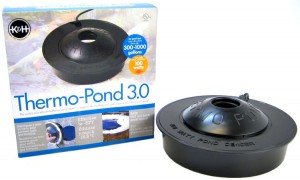 Pond De-Icers
Used to keep a "breathing hole" in the ice that covers a garden pond during the winter months. This allows toxic gases, caused by the breakdown of organic waste products in the pond, to escape and oxygen to be replenished. Depending on how many fish are in the pond, the thickness and nature of the ice, and how much debris has accumulated, failing to keep a breathing hole can result in stressed fish, disease and even total "winter kill". Our de-icers are friendly to both fish and bird. It will keep and area of the pond ice free while providing a lifesaving supply of drinking and bathing water for birds. Just $86.
Netting
Spring pond cleaning is so much easier when you prevent leaves and debris from entering in the first place! Placing pond netting over your pond through the fall and winter can save you lots of time. Choose from 4 different sizes of netting starting at just $12.
Please note that we've updated our newsletter format. You may navigate through this newsletter by clicking on the page numbers below.