Recent Projects
For this month's recent project we've got this gorgeous design Falling Water Designs created.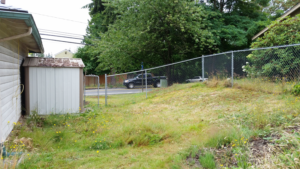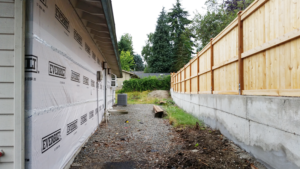 Kirkland customers contacted Falling Water Designs for a garden design for the entire property.  After interviewing the clients we identified several requirements for the design to include new decks at the front of the garden and off the back kitchen, plant material in the back garden that was cat safe, a large patio, retaining wall, a future outdoor theater area, a water feature and fencing.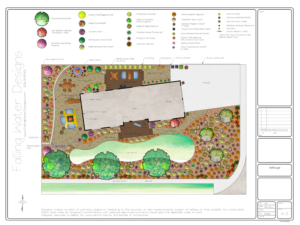 The front garden will have a new fence, new planting, and a new more friendly entrance.  After the design was created the first phase of this multi-phase installation was completed in December, which includes the back garden patio and retaining wall installation.
Please note that we've updated our newsletter format. You may navigate through this newsletter by clicking on the page numbers below.