Falling Water Gardens
Weddings
Falling Water Gardens has availability for summer weddings in 2017 and we are taking reservations for summer of 2018! For further details, please visit our wedding page.
Falling Water Gardens is nestled right outside downtown Monroe, surrounded by green pastures of farmlands, gorgeous display gardens, and over 20 water features. Truly a one-of-a-kind, unique wedding venue!
Your outdoor wedding is held on groomed lawns with backdrops to the gardens and water features. There are several different locations where your wedding can be held. Our most commonly booked package includes two glamping tents (perfect for bride & groom to get ready in), tables, chairs, staff, and so much more. We've got you covered; all you need to do is focus on enjoying your special day!
Inquire HERE.
Glamping
Our awesome glamping experience is BACK! Head on over to our glamping page for more details OR book now via Airbnb.

What is GLAMPING? When you're glamping, there's no tent to pitch, no sleeping bag to unroll, no fire to build. Glamping is a way to experience the great outdoors without sacrificing luxury!
There are two fully-furnished glamping tents available for rent. One tent sleeps two people and the other tent can sleep up to four people. They both feature one queen bed in each tent, with comfy comforters and pillows. Both tents have electricity, coffee makers, water, and a small fridge.
Outside the tent, you'll find a spacious front porch with beautiful views of the surrounding countryside and common area with a BBQ and gas fire-pit. These tents are perfect for couples or families. Linen and towels are provided. Please bring additional towels if needed. Laundry is available at an extra cost.
Plant Data Base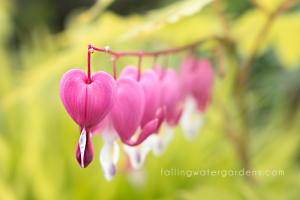 Have you checked out our plant data base? It contains all the information about the plants that we sell at the nursery and more!
We have even taken it one step further and have incorporated QR codes into the database to help you save and recall information on the plants you are interested in at home or have bought from our nursery. You can bring us the saved plants from this database to help us locate the ones you want. You can also scan the plant signs at the nursery to view additional information.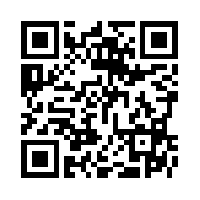 What is a QR code? In the simplest terms a QR code is a barcode. Most smart phones come equipped with a barcode/QR code reader that will scan the QR code and bring you to the web page of information about our plants. From there you can bookmark the page. If yours does not contain a QR code reader already you can download one for free through your phone's app store.
Please note that we've updated our newsletter format. You may navigate through this newsletter by clicking on the page numbers below.