Events & Classes at Falling Water Gardens
Upcoming Events

Sorticulture Garden Arts Festival
Fri, June 9th: 10 am to 8 pm
Sat, June 10th: 10 am to 6 pm
Sun, June 11th: 10 am to 4 pm
Legion Memorial Park
145 Alverson Blvd.
Everett, Washington 98201
FREE ADMISSION
Join us in Everett for this event. Sorticulture unites art and the garden in a celebration of creative outdoor living. The featured artists create distinctive hand-crafted garden art and the nurseries produce a wide variety of plants to transform your backyard. View this year's featured artists and nurseries here. Learn tips and tricks from top regional gardening experts, including KING 5's Ciscoe Morris. Sorticulture features hand-crafted garden art, plants from specialty nurseries, live music, display gardens, food fair, wine garden, pet adoptions, and free activities for children.
RSVP at the Sorticulture Facebook event page.
Hosting

Father's Day Celebration!



We're celebrating Fathers this month with a 2-day Father's Day Sale, June 17th-18th. As always, Dad's get a free gold fish! We have special sales, raffle drawings (winners announced every hour, on the hour), and complimentary snacks and beverages. Come soak up the sunshine, enjoy time with Dad, and all that Falling Water Gardens has to offer.

Garden Club

We LOVE to host events at Falling Water Gardens. We've had many garden clubs host their event on our property. We have covered space, tables & chairs, snacks & refreshments. If you'd like, award-winning landscape designer and owner, Rick Perry, can speak at your event. We're open 7 days a week and willing to host evenings (the gardens are beautifully lit at night).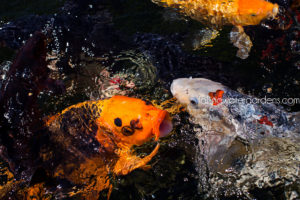 The Koi & Garden Club of WA – Wed 21st
If you're interested in learning more about Koi or even gardening please come out and say hi! The Koi Club will be here on Wednesday, the 21st, at 7pm. This is an opportunity for Falling Water Gardens customers to see the nursery and gardens lit up at night, find out about the Koi Club, and to enjoy a lecture by Rick about art in the garden and learn Rick's favorite plants for the garden and pond. RSVP on our Facebook event page.
Classes
Falling Water Gardens is hosting free classes on Sundays at 1pm. They will cover a few different topics from getting your pond ready to creating bubblers. Classes are held indoors in our green house so no need to worry about the weather and to top it off they are FREE! For more information about each class please visit our website or RSVP on our Facebook event pages.
June 4th– How To Transplant Your Aquatic Plants and Creating a Combination Planter For Your Pond
June 25th – Pond Building 101
Please note that we've updated our newsletter format. You may navigate through this newsletter by clicking on the page numbers below.