GIFT SHOP
New & Worth Checking Out

Be sure to visit the nursery to see ALL of the latest products and plants!
Hand-blown Glass Vases with Wood Base -$126.95+

20% off
Handcrafted of 100% recycled glass

Made of wood root and hand blown glass

One of a kind unique piece, no two pieces are the same

Handcrafted by skilled glass blowing artisans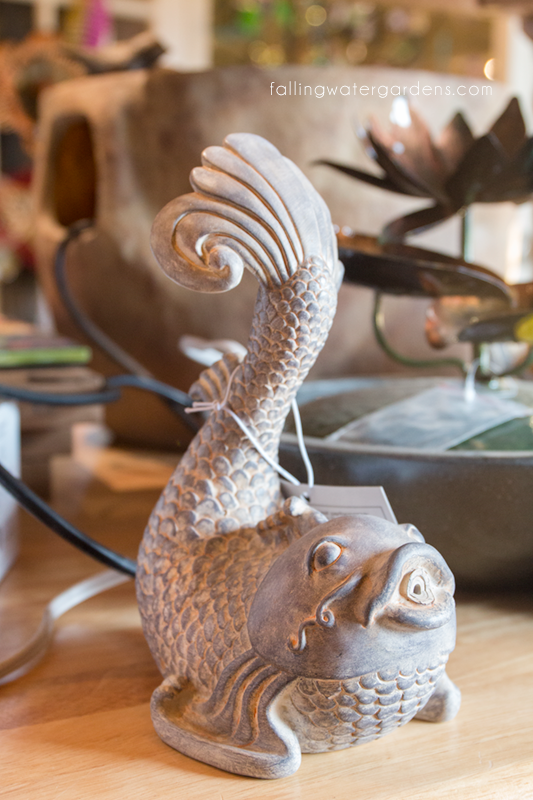 Antique Koi Spitter – $48.95
The Antique Koi Spitter strikes the perfect balance between elegance and whimsy and creates a stunning centerpiece for your pond or water feature. We have ONE left!
W

hite Mermaid Bi

rdbath – $99.99
This dreamy mermaid is holding up a shell bath for any and all birds.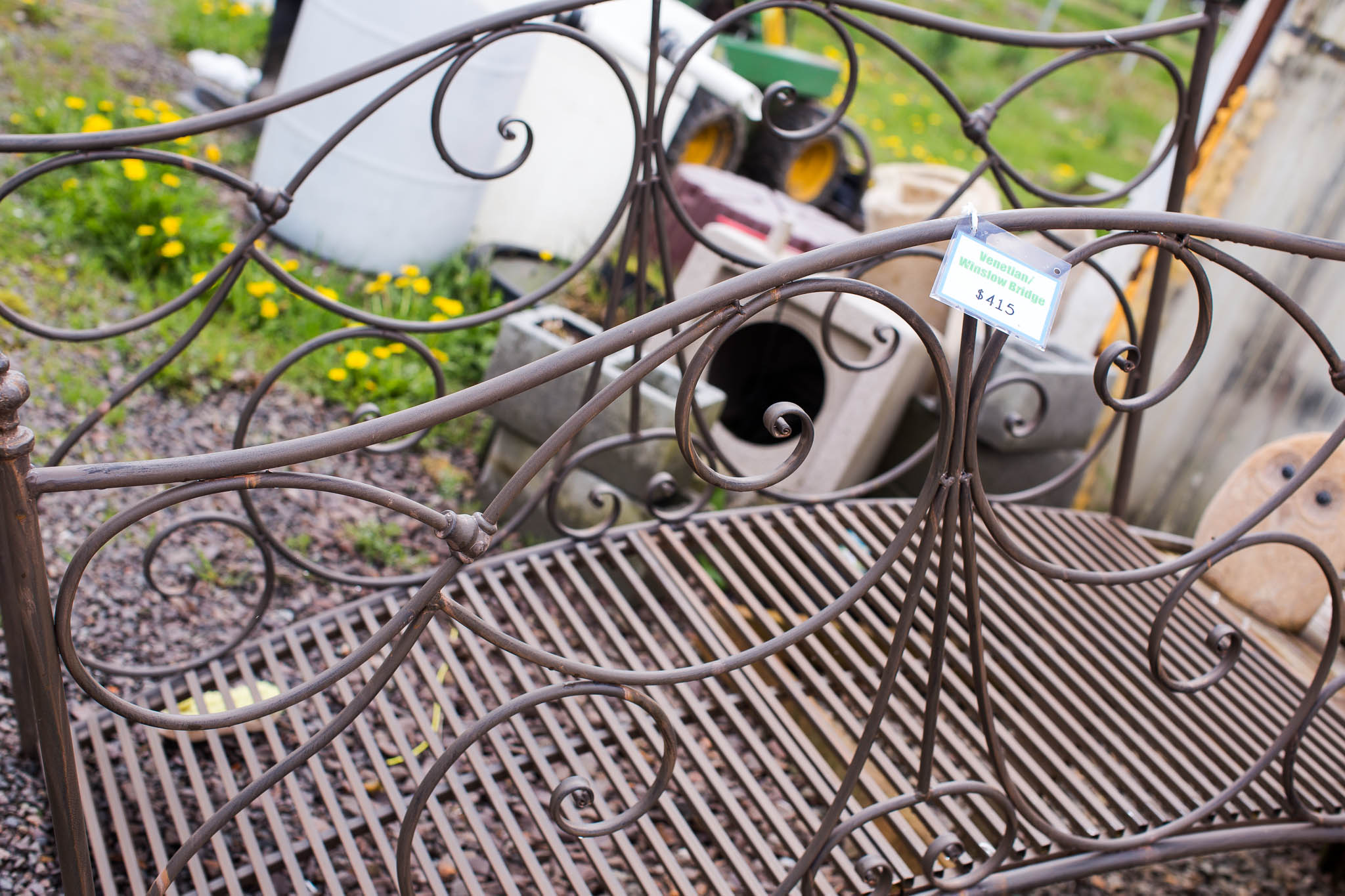 Venet

ian Winslo

w Bridge – $415

Over a small stream or creek in the backyard, our beautiful metal Winslow Garden Bridge will uplift your garden in height, style, and romance.
Pond & Garden Lighting – $52.98+

Bring your pond or garden to life after the sun goes down!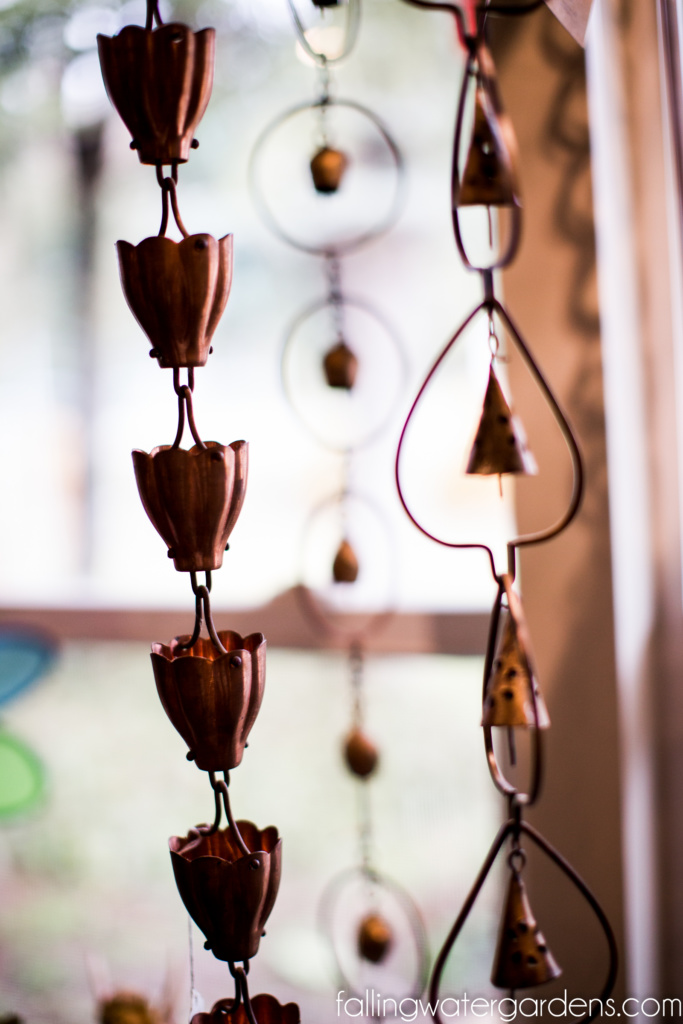 Assorted Rain Chains – $75.95+

Originating hundreds of years ago in Japan, Rain Chains are a decorative alternative to the plain gutter downspout we've all become accustomed to.
C

oncrete Buddha

Hea

d Statuary – $110
Serene Buddha head statuary for a Zen garden accent.
Asso

rted

Pots
We have so many gorgeous pots throughout the nursery ready for you to take home!
SALES – End of Season Discounts!

Frankenstein & Skeleton Fog Machines
was $59.99 — now $28

Pumpkins,




Jack-o-Lanterns, & Owls
75% OFF!!!!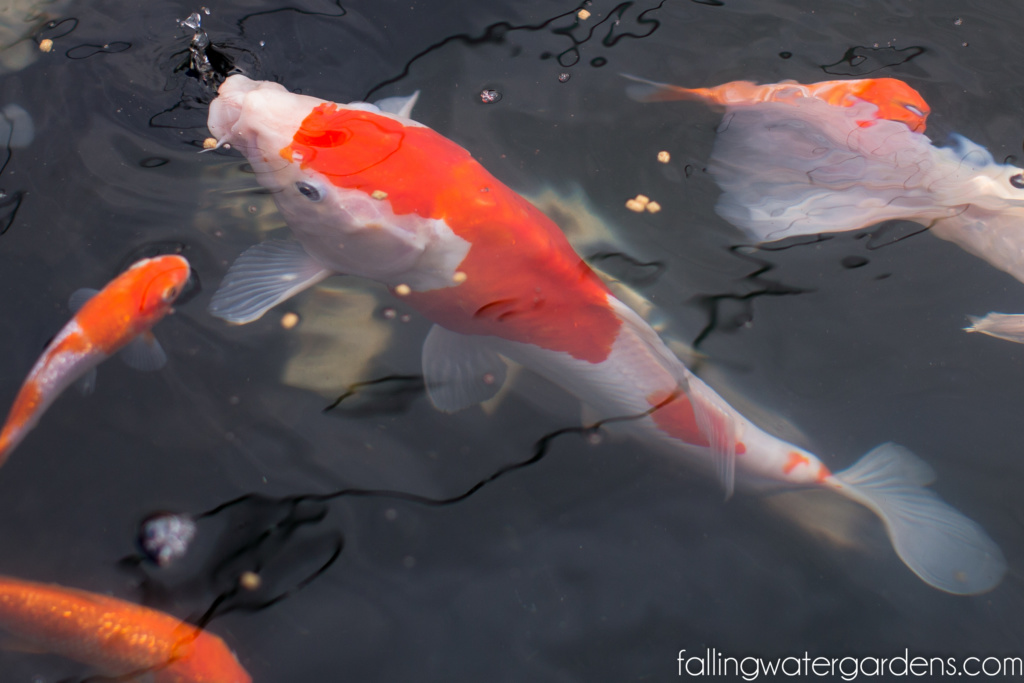 Fish $35 or more are

buy three get one free

!
Terrestrial & Aquatic plants are buy three get one free, mix & match!
**Many of the items are limited quantities and may not be reordered. If you love it then be sure to visit us in the near future to take it home before we sell out!
Please note that we've updated our newsletter format. You may navigate through this newsletter by clicking on the page numbers below.